Directory of Art Styles and Movements
This directory of fine art reproductions selected by periods, movements, styles and genres can help you to select the painting which is appropriate for you and also make a short journey into the development and history of art.
Last Added Art Reproductions
Oil Paintings Made to Look Old and Cracked
We are able to make your art reproduction look antique, old and cracked like the original in the museum.
Learn More about the Cracking Effect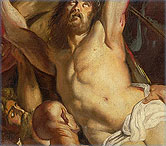 The Most Popular Paintings

Giovanni Boldini Biography

1842-1931

Italian Realist/Impressionist Painter


Giovanni Boldini
(December 31, 1842 - July 11, 1931) was an Italian genre and portrait painter, belonging to the Parisian school. According to a 1933 article in Time magazine, he was known as the "Master of Swish" because of his flowing style of painting.
Boldini was born in Ferrara, the son of a painter of religious subjects, and went to Florence in 1862 to study painting, meeting there the realist painters known as the Macchiaioli. Their influence is seen in Boldini's landscapes which show his spontaneous response to nature, although it is for his portraits that he became best known. He attained great success in London as a portraitist.
From 1872 Boldini lived in Paris, where he became a friend of
Edgar Degas
. He also became the most fashionable portrait painter in Paris in the late 19th century, with a dashing style of painting which shows some Impressionist influence but which most closely resembles the work of his contemporaries
John Singer Sargent
and Paul Helleu. He was nominated commissioner of the Italian section of the Paris Exposition in 1889, and received the Legion d'honneur for this appointment. He died in Paris in 1931.