Directory of Art Styles and Movements
This directory of fine art reproductions selected by periods, movements, styles and genres can help you to select the painting which is appropriate for you and also make a short journey into the development and history of art.
Last Added Art Reproductions
Oil Paintings Made to Look Old and Cracked
We are able to make your art reproduction look antique, old and cracked like the original in the museum.
Learn More about the Cracking Effect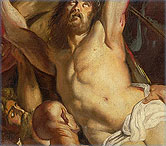 The Most Popular Paintings
Emilio Sanchez-Perrier Biography

1855-1907

Spanish Realist Painter


Emilio Sanchez Perrier
(1855 - 1907) was a Spanish painter.
Sanchez Perrier painted landscapes, architectures, genre and water scenes, and was renowned for his scenic illustrations of Venice.
Sanchez-Perrier was a student at the school of Fine Arts in Seville and later at the school of Fine Arts in Madrid. In 1871 he resided in Granada, where he befriended Mariano Fortuny. He traveled to Paris in 1879 and studied at the studios of Auguste Bolard,
Leon Gerome
and
Felix Ziem
.