Directory of Art Styles and Movements
This directory of fine art reproductions selected by periods, movements, styles and genres can help you to select the painting which is appropriate for you and also make a short journey into the development and history of art.
Last Added Art Reproductions
Oil Paintings Made to Look Old and Cracked
We are able to make your art reproduction look antique, old and cracked like the original in the museum.
Learn More about the Cracking Effect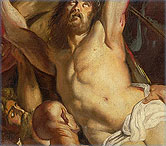 The Most Popular Paintings

Alfred Sisley Biography

1839-1899

British (Active in France) Impressionist Painter


Alfred Sisley
(October 30, 1839 – January 29, 1899) was a French impressionist landscape painter.
Sisley was born in Paris to British parents, William Sisley and Felicia Sell.
In the early 1860s studied in the atelier of Marc-Charles-Gabriel Gleyre, where he became acquainted with Frederic Bazille,
Claude Monet
and
Pierre-Auguste Renoir
. Unlike some of his fellow students who suffered financial hardships, Sisley received an allowance from his father.
Sisley's student works are lost. His earliest known work, Lane near a Small Town is believed to have been painted around 1864.
In the late 1860s, he entered into a relationship with Eugenie Lescouezec, with whom he had two children. This relationship continued for over 30 years, ending with her death a few months before Sisley's death in 1899.
Sisley was in London with
Monet
in 1871 where they discovered the paintings of J. M. W. Turner and probably
John Constable
. Although Sisley was no theorist, these discoveries had an influence on his development into an Impressionist painter.
Probably the least rated of the Impressionists, Sisley was a very talented painter of landscape invoking atmosphere, his skies are always very impressive and he tends to use more of the canvas for sky than is usual.
Sisley died in Moret-sur-Loing at the age of 59.