Directory of Art Styles and Movements
This directory of fine art reproductions selected by periods, movements, styles and genres can help you to select the painting which is appropriate for you and also make a short journey into the development and history of art.
Last Added Art Reproductions
Oil Paintings Made to Look Old and Cracked
We are able to make your art reproduction look antique, old and cracked like the original in the museum.
Learn More about the Cracking Effect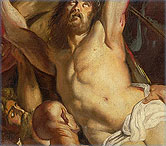 The Most Popular Paintings

William Bradford Biography

1823-1892

American Romantic Painter


William Bradford (April 30, 1823 - April 25, 1892) was an American painter, photographer and explorer, originally from Massachusetts. He is known for his paintings of ships and arctic seascapes. He published an account of his trips to the north entitled The Arctic regions, illustrated with photographs taken on an art expedition to Greenland; with descriptive narrative by the artist in London in 1873.