Directory of Art Styles and Movements
This directory of fine art reproductions selected by periods, movements, styles and genres can help you to select the painting which is appropriate for you and also make a short journey into the development and history of art.
Last Added Art Reproductions
Oil Paintings Made to Look Old and Cracked
We are able to make your art reproduction look antique, old and cracked like the original in the museum.
Learn More about the Cracking Effect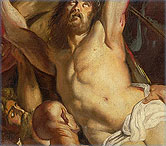 The Most Popular Paintings
Fine Art Reproductions - Testimonials / Customer Comments


What Our Customers Say?
Don't take our words for art reproductions. Read what our customers say.








10 out of 10
Tim USA
Really excellent painting and customer service. When I received the painting the detail and color was exceptional. It was absolutely stunning. I look forward to purchasing many more in the future.
2017-07-23 11:42:53
---






9 out of 10
Lolly United States
The canvas arrived very well packaged, and looked great. We are very happy with the purchase. I was nervous to purchase it, especially since it was coming from overseas, but everything went well. Just be advised that because of the distance, it will take some time to arrive - it took probably 3 weeks for mine to get here.
2017-07-19 19:00:19
---






10 out of 10
Francesco Rome
I was very satisfied with the quality of the giclee print of a painting that I ordered. It was well packaged and arrived in good shape. After ordering but before the print arrived, I had a technical question about the print which I emailed to the vendor. He answered promptly and knowledgeably. I was very pleased with the whole transaction and may order an actual painting in the future.
2017-07-17 11:49:08
---






10 out of 10
Dennis Wyomissing Pa USA
Received my painting of Leonardo's Dreyfus Madonna and it is a beautiful work of art.
2017-07-15 13:54:13
---






10 out of 10
Jea USA
We are very pleased. The final result is top quality art. The canvas used is also fine. Note that delivery will take some time as it comes overseas to USA, but it is well worth the wait. We also love that any size art can be ordered (in proportion) which allows you to get the perfect size for your wall space.
2017-07-14 12:56:36
---






10 out of 10
Maria Colorado
TOPofART did a great job with my order - a still life of old Dutch painter Jan de Heem. The painting was large and compicated, and they sent me updates with pictures in process. The result was amazing: bright colors, intricate details of fruit and lobster. It was well packed for delivery and came in excllent condtion. I definitely will order again from these talented artists.
2017-07-10 20:47:21
---






10 out of 10
Nick USA
It was beautiful work. The color palette, the strokes and the entire finished product was near to perfect. It was gift to a cousin who visited the Van Gogh museum at Amsterdam and she was quite delighted to receive it as her wedding gift. The parcel can be improved though, when I received the product the packaging were damaged and soaked in oil, but the original painting was intact.
2017-07-08 21:17:09
---






10 out of 10
Ana Auarez USA
Love this painting Great quality and delivered on time.
2017-07-06 23:12:26
---






10 out of 10
Jerry Basel
We received our painting of Innocence. It is so beautiful. Thank you so much
2017-07-06 10:58:16
---






10 out of 10
Thomas USA
I purchased an original oil Canaletto from TOPofArt. The quality of the painting was nearly identical to the original at the Metropolitan Museum of Art at New York -- truly top-quality. As a result, I am buying several more original oils from TOPofArt. Michael, the owner, is very responsive and answered my questions via email within 24 hours. I could not recommend them more highly.
2017-07-05 10:07:36
---