Verzeichnis der Kunststils
Dieses Verzeichnis der Gemälde-Reproduktionen, selektiert nach Perioden, Kunstrichtungen, Stilrichtungen und Genres kann Ihnen helfen, das für Sie richtige Bild auszuwählen, und bietet Ihnen einen kleinen Ausflug in die Geschichte der Kunst an.
Neueste hinzugefügte Gemälden
Gealterte und rissige Kunst-Reproduktionen
Wir können Ihre Gemälde-Reproduktion rissig aussehen lassen, wie das Museumsoriginal.
Erfahre mehr über den Riss-Effekt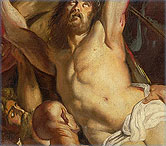 Beliebteste Gemälde-Reproduktionen
Gemälde Reproduktionen - Zeugnisse / Kunden Kommentare


Was Unsere Kunden Sagen?
Äußern Sie Ihre Meinung über die Kopien. Lesen Sie, Was Unsere Kunden Sagen.








10 out of 10
Shelton USA
I wanted to let you know I received the paintings and they are wonderful.....thank you very much All the best.
2017-06-23 20:22:07
---





8 out of 10
Emil Balažić Slovenia, Novo mesto Trdinova 25
Good quality painting. Nothing against to have some more. It suits very to what I already have
2017-06-23 16:54:48
---






10 out of 10
Michelle
The service was professional and as described. Would definitely recommend to friends
2017-06-22 11:32:20
---






10 out of 10
Customer
Very satisfied with the Bierstadt painting. It was the second Bierstadt you painted for me. You will notice my order for a DaVinci Madonna. If this painting turns out to be to my liking there will be other paintings ordered. Take your time, and thank the artists for there fine work and I hope things go well for all of you in Sofia.
2017-06-19 11:19:01
---






10 out of 10
An-Mariee
TOPofART did a great job with my order - a still life of old Dutch painter Jan de Heem. The painting was large and complicated, and they sent me updates with pictures in process. The result was amazing: bright colors, intricate details of fruit and lobster. It was well packed for delivery and came in excellent condition. I definitely will order again from these talented artists.
2017-06-17 13:43:16
---






10 out of 10
Jud USA
Many thanks for the beautiful painting. Only this week we got the painting on our wall as it took some time before it got framed in the shop. The quality of the painting is even better than expected and our expectation was high. Many thanks !
2017-06-16 23:49:08
---






10 out of 10
Reggie
I would like to thank you very much for sending me the video link of the Langlois Bridge. It is a pleasure to watch the painting's process of creation. I will continue to follow your amazing artwork and your channel on YouTube. Last but not least: Thank you very much for all the beautiful paintings you have created for me and for all these reliable and informative feedbacks! Have a wonderful summer!
2017-06-07 17:22:01
---






10 out of 10
Angelo
I received it today! It looks wonderful. Thank you so very much! Absolutely positive feedback!
2017-06-02 14:02:47
---






10 out of 10
Mark
I have just returned from the framers. I have decided on a frame and it should be finished in around 3 weeks. I managed to get a look at the painting when it was rolled out - wow! It looks amazing and I very much look forward to when it is on the wall. Best wishes!
2017-05-26 13:31:22
---






10 out of 10
Grace UK
Finally got this piece framed. It is perfect. I love the colors. This one is also a lot better than the smaller version 38.8 x 71 cm (15.3 x 28 in) I got from you before. I love the vivid and sharp colors!!! Is it because of the bigger size that makes the difference? The previous one is good but still looks different? Thank you.
2017-05-19 11:29:41
---