Directory of Art Styles and Movements
This directory of fine art reproductions selected by periods, movements, styles and genres can help you to select the painting which is appropriate for you and also make a short journey into the development and history of art.
Last Added Art Reproductions
Oil Paintings Made to Look Old and Cracked
We are able to make your art reproduction look antique, old and cracked like the original in the museum.
Learn More about the Cracking Effect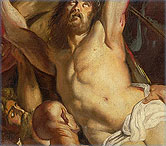 The Most Popular Paintings
Home
/
TOP 10 Gift Ideas for Any Occasion (Family, Anniversaries and Weddings)
TOP 10 Art Reproductions Suitable for Gifts for Family, Anniversaries and Weddings
A painting can be a very refined and highly appreciated present for the upcoming holidays. Here we have specially selected 10 art reproductions that are appropriate for special gifts for family, anniversaries, weddings or for all occasions.
Our selection represents the most famous masterpiece-paintings depicting a timeless, universal beauty, suitable for the comfort of any home or occasion gift. If you want to stand out, turn your gift into a distinguished one, choosing art reproduction would be the ultimate decision.
Note: You should be aware that it takes time for the painting gift to be prepared. The hand-painted art reproductions must not be rushed as they need time to achieve high quality, precision and also to dry up. We need 2-4 weeks from the moment of ordering to prepare an art reproduction for shipment. The time needed varies for every painting, depending on complexity and size. Once the painting is ready, we need an additional week for framing. Even though canvas prints are produced quicker, but you have to provide also an extra week for framing after delivery.
Starry Night
1889
Irises
1889
Two Sisters (On the Terrace)
1881
Water Lilies I
1905
Water Lilies, Evening Effect
c.1897/98
Poppies at Argenteuil
1873
Dancers in Pink
c.1876
Two Calla Lilies on Pink
1928
Hummingbird and Passionflowers
c.1875/85
Morning, Outskirts of Venice
1907
Gladioli in a Vase
c.1874/75
The Grand Canal, Venice
1890