Directory of Art Styles and Movements
This directory of fine art reproductions selected by periods, movements, styles and genres can help you to select the painting which is appropriate for you and also make a short journey into the development and history of art.
Last Added Art Reproductions
Oil Paintings Made to Look Old and Cracked
We are able to make your art reproduction look antique, old and cracked like the original in the museum.
Learn More about the Cracking Effect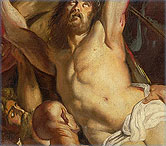 The Most Popular Paintings
Home
/
Top 100 Masterpieces, Most Famous Paintings
La Belle Ferronniere (Portrait of a Lady from the ...
c.1490/95
Young Woman with a Water Pitcher
c.1664/65
Distant View of Niagara Falls
1830
Portrait of a Lady in Red Dress
c.1532/33