Location: The Grand Palace at Peterhof St. Petersburg Russia
Original Size: 89 x 106 cm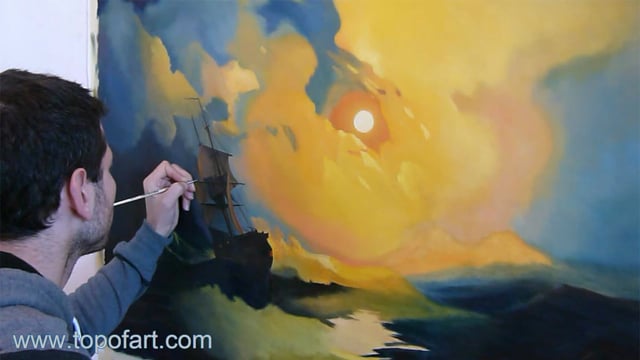 Video of the process of creation of oil painting reproduction in our studio.
You may watch a video showing a painting being made in our TOPofART studio. Hand-painted reproduction: step by step creation of Storm on the Sea at Night by Aivazovsky
1 Reviews
5.00 Overall rating
---

George
Verified Reviewer
10th June 2014 12:53am
My framer on the last painting commented that she would like more to work with TOPofART. Also I was very pleased with my first order.
My compliments to your staff!