Directory of Art Styles and Movements
This directory of fine art reproductions selected by periods, movements, styles and genres can help you to select the painting which is appropriate for you and also make a short journey into the development and history of art.
Last Added Art Reproductions
Oil Paintings Made to Look Old and Cracked
We are able to make your art reproduction look antique, old and cracked like the original in the museum.
Learn More about the Cracking Effect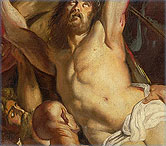 The Most Popular Paintings
Home
/
Contact Information
Contact Details
TOP
of
ART
.com
5 Praga Blvd.
Sofia 1463
Bulgaria
phone: +359 888 734 555
e-mail: info@topofart.com
If you have a favourite painting, which you cannot find in our catalogue, please fill in this enquiry form here.
It is a good idea to mention the name of the artist, painting or museum in which it is kept (if you do not know these details, you can simply describe the painting. We shall answer within 24h.

Follow us: