Location: Frick Collection New York USA
Original Size: 54.3 x 72.7 cm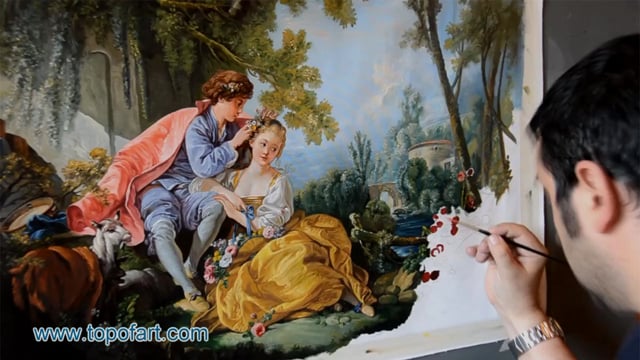 Video of the process of creation of oil painting reproduction in our studio.
You may watch a video showing a painting being made in our TOPofART studio. Hand-painted reproduction: step by step creation of The Four Seasons: Spring by Boucher
2 Reviews
5.00 Overall rating
---

Jay
Verified Reviewer
24th March 2014 3:55am
I received the shipped painting today and it is beautiful! Thank you so much!

Art
Verified Reviewer
18th March 2014 11:33am