Location: Herbert Art Gallery and Museum Coventry United Kingdom
Original Size: 142.2 x 183 cm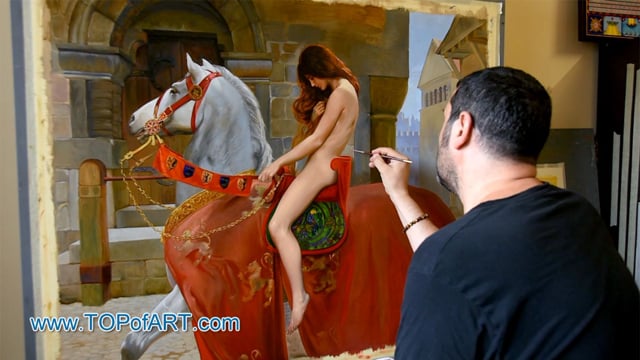 Video of the process of creation of oil painting reproduction in our studio.
You may watch a video showing a painting being made in our TOPofART studio. Hand-painted reproduction: step by step creation of Lady Godiva by John Collier
2 Reviews
4.50 Overall rating
---

Art
Verified Reviewer
8th August 2019 9:49pm

Volker G.
Verified Reviewer
30th July 2019 11:06am
The Quality of the Picture is high but it wasted 7 month after paying to get it and this produced worries.