Location: Musee d'Orsay Paris France
Original Size: 85 x 75.5 cm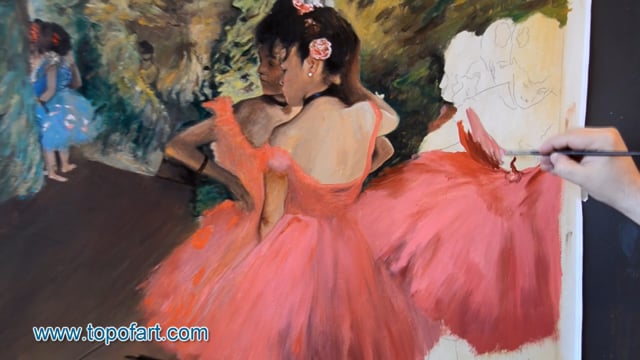 An Illustration of the Quality of Degas Painting Reproduction - A Video Demonstration
View a video that showcases the step-by-step creation of Degas painting in our TOPofART studio. This video provides an in-depth look into the intricate process of creating a hand-painted oil reproduction of a classic masterpiece.
1 Reviews
5.00 Overall rating
---

Rob
Verified Reviewer
31st August 2019 9:43am
The painting arrived today, just in time for my wife's birthday. She's thrilled with it and I'm so impressed by the quality. It's beautiful Thank you very much!