Location: National Gallery Dublin Ireland
Original Size: 95.5 x 60.8 cm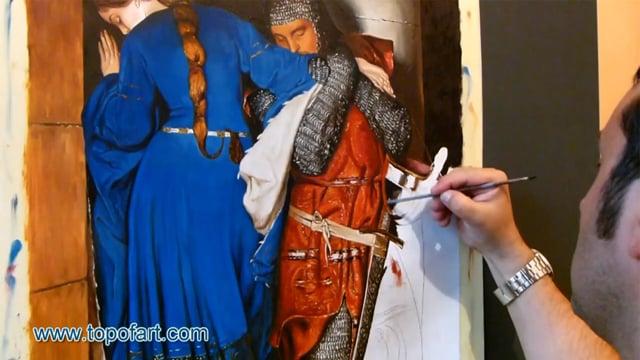 Video of the process of creation of oil painting reproduction in our studio.
You may watch a video showing a painting being made in our TOPofART studio. Hand-painted reproduction: step by step creation of The Meeting on the Turret Stairs by Frederick Burton
1 Reviews
5.00 Overall rating
---

Tom
Verified Reviewer
20th March 2014 12:53am
Hello, painting has arrived and I am very satisfied with your work. thanks of doing this.
Dreams
c.1861
Oil Painting
$1473
Paper Art Print
$47.50
SKU: FWB-6571
Frederick William Burton
Original Size:20.3 x 30.5 cm
Yale Center for British Art, Connecticut, USA