Location: Musée des beaux-arts Liege Belgium
Original Size: 227 x 147 cm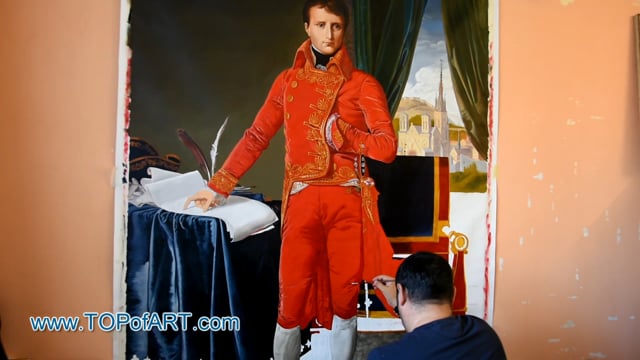 Video of the process of creation of oil painting reproduction in our studio.
You may watch a video showing a painting being made in our TOPofART studio. Hand-painted reproduction: step by step creation of Napoleon as First Consul by Ingres
2 Reviews
5.00 Overall rating
---

James
Verified Reviewer
19th June 2019 10:19am
I have just returned from the framers. I have decided on a frame and it should be finished in around 3 weeks. I managed to get a look at the painting when it was rolled out - wow! It looks amazing and I very much look forward to when it is on the wall.
Best wishes!

Art
Verified Reviewer
20th March 2017 9:16pm