Location: Private Collection
Original Size: 18 x 25.4 cm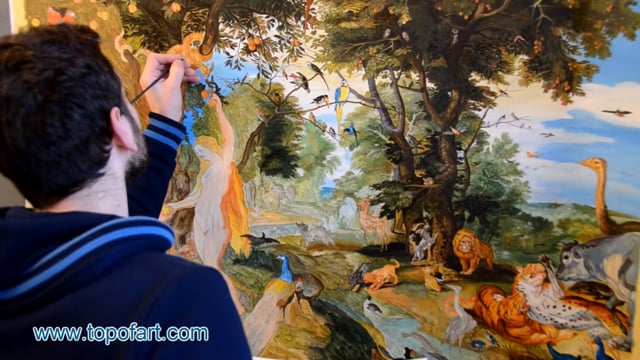 An Illustration of the Quality of Jan Bruegel the Elder Painting Reproduction - A Video Demonstration
View a video that showcases the step-by-step creation of Jan Bruegel the Elder painting in our TOPofART studio. This video provides an in-depth look into the intricate process of creating a hand-painted oil reproduction of a classic masterpiece.
1 Reviews
5.00 Overall rating
---

Eugene
Verified Reviewer
20th March 2014 8:09pm
We received the Bruegel's painting. It is very nice. The artists was able to demonstrate the skills in Bruegel's techniques and had very good taste of colour. Thank you for this work.