Location: Detroit Institute of Arts Michigan USA
Original Size: 221 x 176.2 cm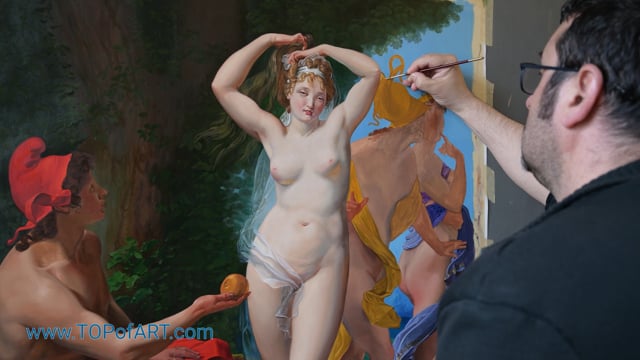 Video of the process of creation of oil painting reproduction in our studio.
You may watch a video showing a painting being made in our TOPofART studio. Hand-painted reproduction: step by step creation of The Judgment of Paris by Baron Jean Baptiste Regnault
1 Reviews
5.00 Overall rating
---

Eugene and Lioubov
Verified Reviewer
6th April 2021 2:29am
We have just received 'The Judgment of Paris' by Jean Baptiste Regnault. We are so pleased with the quality of the painting done by TOPofArt team. It is perfect and exactly what we wanted. We have seen the original painting in the Detroit Institute of Art and can confirm that our copy looks nice and beautiful!
We express our gratitude to masters from TOPofART, whose art skills are very strong. We highly recommend TOPofART to everyone who is interest in getting high quality paintings.