Location: Destroyed by Fire at Immendorf Palace in 1945
Original Size: 99 x 99 cm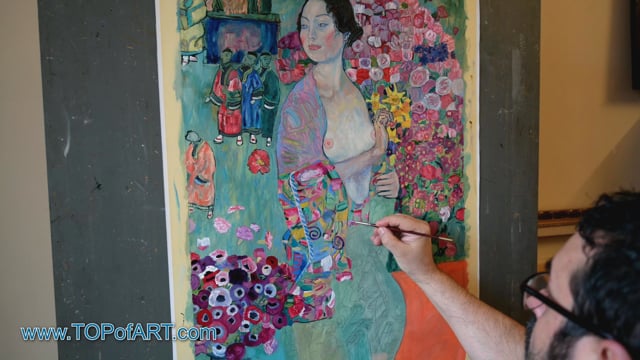 An Illustration of the Quality of Klimt Painting Reproduction - A Video Demonstration
View a video that showcases the step-by-step creation of Klimt painting in our TOPofART studio. This video provides an in-depth look into the intricate process of creating a hand-painted oil reproduction of a classic masterpiece.
1 Reviews
5.00 Overall rating
---

Craig and Shirleen
Verified Reviewer
22nd May 2020 3:31pm
Received our two paintings yesterday, they were certainly worth the wait, absolutely beautiful, cant wait to frame and share pictures of them mounted Just a couple of pics of the painting framed and hung we love it. Thank you!
---
Thank you Craig and Shirleen for your review. We are very happy :)