Location: Lentos Kunstmuseum Linz Austria
Original Size: 100 x 100 cm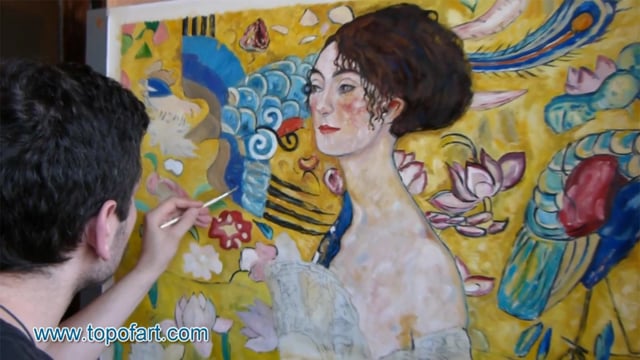 Video of the process of creation of oil painting reproduction in our studio.
You may watch a video showing a painting being made in our TOPofART studio. Hand-painted reproduction: step by step creation of Lady with a Fan by Klimt
2 Reviews
5.00 Overall rating
---

Alejandro
Verified Reviewer
20th March 2014 9:19am
I want to confirm that I just got the order and it is amazing! I bought this as a present for my wife and she couldn't be happier!

Art
Verified Reviewer
17th March 2014 8:48pm