Location: The Royal Collection London United Kingdom
Original Size: 111.8 x 142.9 cm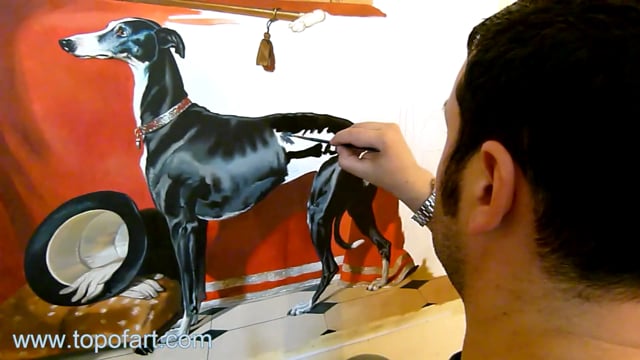 Video of the process of creation of oil painting reproduction in our studio.
You may watch a video showing a painting being made in our TOPofART studio. Hand-painted reproduction: step by step creation of Eos, A Favorite Greyhound of Prince Albert by Landseer
2 Reviews
5.00 Overall rating
---

Ken L.
Verified Reviewer
15th May 2020 9:59pm
Flawless. I cannot stop looking at the painting.

Mary J
Verified Reviewer
12th November 2019 12:29pm
Thank you so much for the wonderful work of art. It arrived today and is absolutely beautiful! It will be a wonderful addition to my home. I am very happy!