Location: Private Collection
Original Size: 66.4 x 49 cm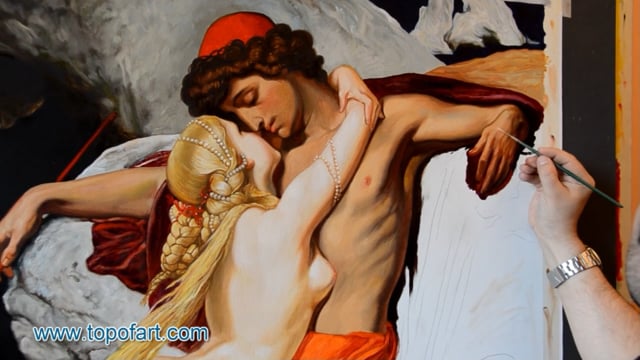 Video of the process of creation of oil painting reproduction in our studio.
You may watch a video showing a painting being made in our TOPofART studio. Hand-painted reproduction: step by step creation of The Fisherman and the Syren by Frederick Leighton
2 Reviews
5.00 Overall rating
---

Aldo
Verified Reviewer
14th April 2014 7:47pm
Hi Mike...we received paintings.today.....Wow.wow... we are.so.happy with.them... thank.you.so much....

Art
Verified Reviewer
14th April 2014 7:44pm