Location: Louvre Museum Paris France
Original Size: 175 x 128 cm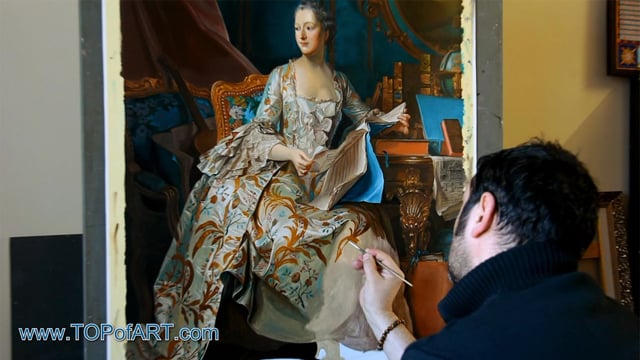 Video of the process of creation of oil painting reproduction in our studio.
You may watch a video showing a painting being made in our TOPofART studio. Hand-painted reproduction: step by step creation of Marquise de Pompadour by Maurice Quentin de La Tour
2 Reviews
5.00 Overall rating
---

Art
Verified Reviewer
28th December 2019 5:28pm

MANUEL NICOLAS PEREZ
Verified Reviewer
28th January 2019 2:02pm
Je suis vraiment très heureux, la peinture est splendide. Merci pour ce beau travail.
I am really happy, the painting is splendid. Thank you for this beautiful work.