Location: Art Institute of Chicago Illinois USA
Original Size: 61.2 x 93.1 cm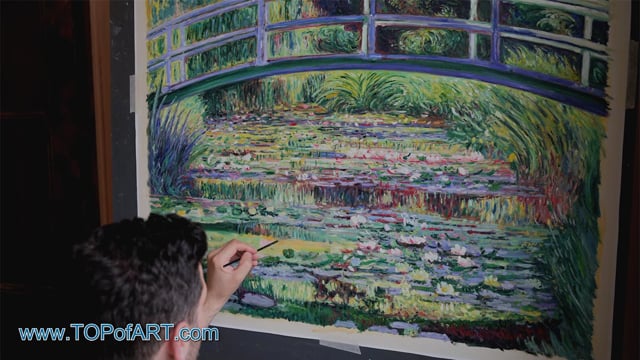 An Illustration of the Quality of Claude Monet Painting Reproduction - A Video Demonstration
View a video that showcases the step-by-step creation of Claude Monet painting in our TOPofART studio. This video provides an in-depth look into the intricate process of creating a hand-painted oil reproduction of a classic masterpiece.
1 Reviews
5.00 Overall rating
---

Mark
Verified Reviewer
22nd January 2022 1:37pm
I am extremely pleased with the output and think the artist did an amazing job! I truly am blown away with the quality of the painting and how accurate the replica is to the original. I will be passing along your company information to friends and family for them to purchase from Top of Art!
Do you have a video of the artist painting it, similar to your YouTube videos? I would love to see the process.
Thank you very much for all of your hard work - I am very impressed. Excellent customer service as well. Thanks for everything!