Location: National Gallery London United Kingdom
Original Size: 88.3 x 93.1 cm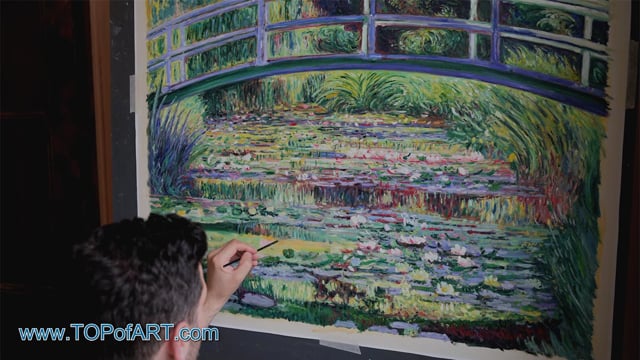 Video of the process of creation of oil painting reproduction in our studio.
You may watch a video showing a painting being made in our TOPofART studio. Hand-painted reproduction: step by step creation of Water Lily Pond, (Symphony in Green) by Claude Monet
2 Reviews
5.00 Overall rating
---

Art
Verified Reviewer
31st August 2020 10:57am

Andreas
Verified Reviewer
20th March 2014 9:34pm
We received the painting and I like it a lot. We are currently in the process of framing it and then it will go up on the wall.