Location: National Gallery of Art Washington USA
Original Size: 60 x 79.7 cm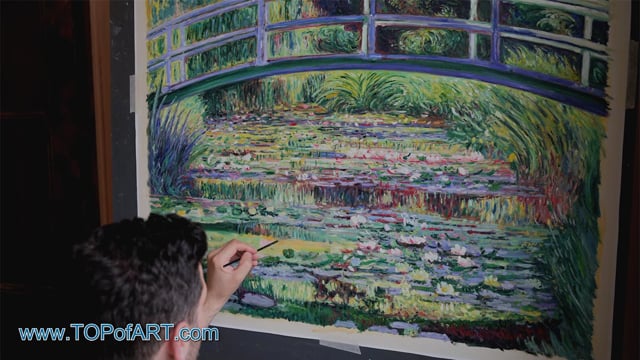 An Illustration of the Quality of Claude Monet Painting Reproduction - A Video Demonstration
View a video that showcases the step-by-step creation of Claude Monet painting in our TOPofART studio. This video provides an in-depth look into the intricate process of creating a hand-painted oil reproduction of a classic masterpiece.
1 Reviews
5.00 Overall rating
---

Marie K.
Verified Reviewer
1st December 2022 9:49am
We just received our painting The Bridge at Argenteuil! It is absolutely magnificent. You did a fantastic job we are very happy. We will definitely chose another item to order in the future .
Thank you!