Location: Musee de l'Orangerie Paris France
Original Size: 38 x 47 cm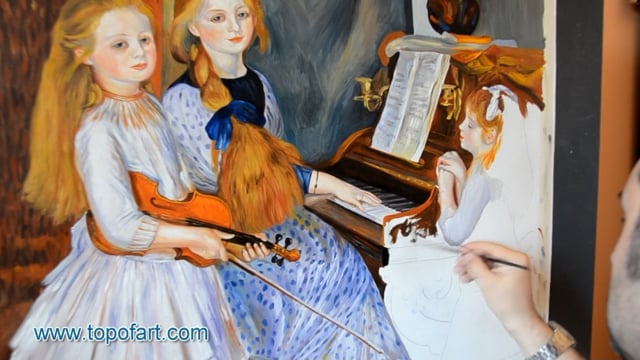 An Illustration of the Quality of Renoir Painting Reproduction - A Video Demonstration
View a video that showcases the step-by-step creation of Renoir painting in our TOPofART studio. This video provides an in-depth look into the intricate process of creating a hand-painted oil reproduction of a classic masterpiece.
1 Reviews
5.00 Overall rating
---

Ian Wallach
Verified Reviewer
17th May 2023 4:31am
This was one of the wisest purchases I have ever made. It is spectacularly beautiful. He actually captured Renoir's bold colors. The canvas is authentic. The painting could not be more lovely. Thank you so so much. It is truly a thing of beauty.