Location: Terra Museum of American Art Chicago USA
Original Size: 187.3 x 274.3 cm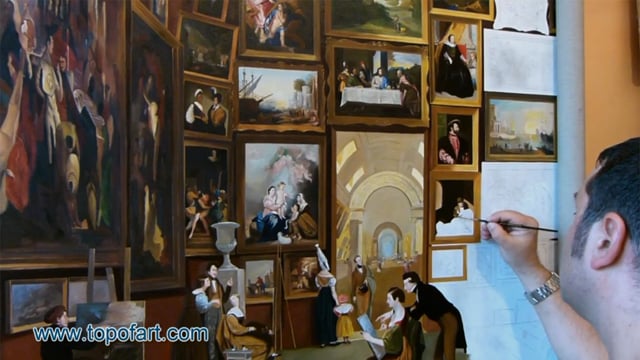 Video of the process of creation of oil painting reproduction in our studio.
You may watch a video showing a painting being made in our TOPofART studio. Hand-painted reproduction: step by step creation of Gallery of the Louvre by Samuel Morse
1 Reviews
5.00 Overall rating
---

Roger
Verified Reviewer
20th March 2014 9:21am
Great Job! I have the canvas stretched and am waiting for a frame. I'll send a photo when it's hung in my home.