Location: Private Collection
Original Size: 99 x 190.5 cm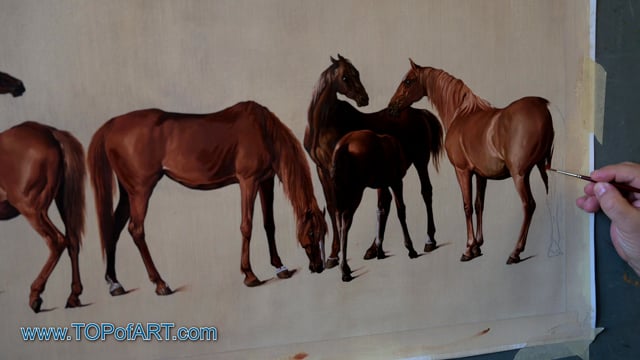 Video of the process of creation of oil painting reproduction in our studio.
You may watch a video showing a painting being made in our TOPofART studio. Hand-painted reproduction: step by step creation of Mares and Foals without a Background by George Stubbs
1 Reviews
5.00 Overall rating
---

Victor Angle
Verified Reviewer
14th October 2021 3:51pm
Extraordinary reproduction with vibrant colors all around. I have never seen the original of this painting but it looks like the real thing to me.