John and Sophia Musters Out Riding at Colwick Hall, 1777 George Stubbs (1724-1806)
Location: Private Collection
Original Size: 100.4 x 124 cm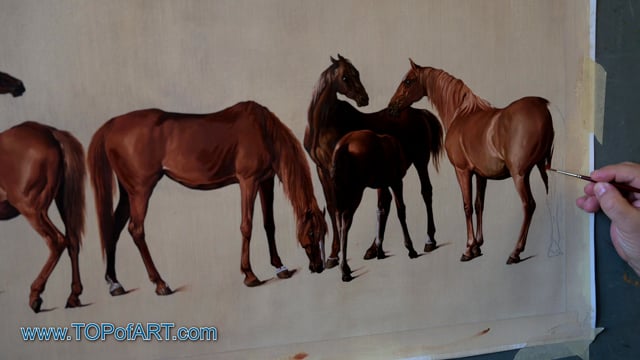 An Illustration of the Quality of George Stubbs Painting Reproduction - A Video Demonstration
View a video that showcases the step-by-step creation of George Stubbs painting in our TOPofART studio. This video provides an in-depth look into the intricate process of creating a hand-painted oil reproduction of a classic masterpiece.
1 Reviews
5.00 Overall rating
---

Bill
Verified Reviewer
5th December 2019 8:12am
I sent a painting to my brother and at the time you requested a comment was too soon to know. Since then my brother was THRILLED with the artwork. Thank you. You're now in my favorites.