Location: Prado Museum Madrid Spain
Original Size: 248 x 169 cm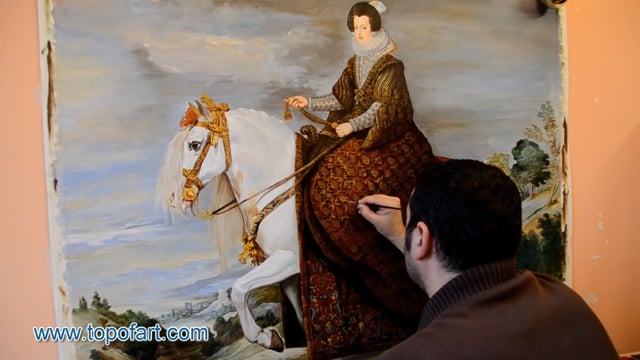 An Illustration of the Quality of Velazquez Painting Reproduction - A Video Demonstration
View a video that showcases the step-by-step creation of Velazquez painting in our TOPofART studio. This video provides an in-depth look into the intricate process of creating a hand-painted oil reproduction of a classic masterpiece.
1 Reviews
5.00 Overall rating
---

George
Verified Reviewer
20th June 2019 9:09pm
Painting of Christ on the Cross arrived today. Looks great. I will most likely do more business with you.