Location: Kimbell Art Museum Fort Worth USA
Original Size: 64.8 x 54 cm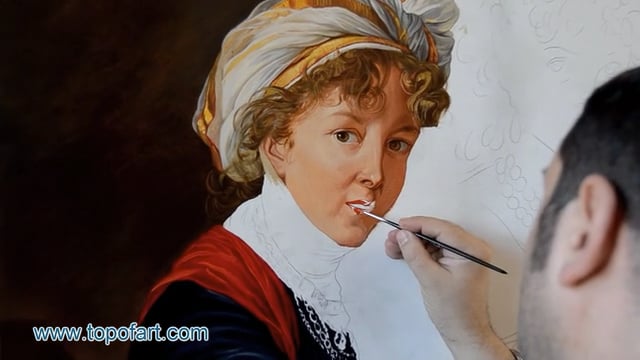 An Illustration of the Quality of Elisabeth-Louise Vigee Le Brun Painting Reproduction - A Video Demonstration
View a video that showcases the step-by-step creation of Elisabeth-Louise Vigee Le Brun painting in our TOPofART studio. This video provides an in-depth look into the intricate process of creating a hand-painted oil reproduction of a classic masterpiece.
1 Reviews
5.00 Overall rating
---

Gayle M.
Verified Reviewer
22nd December 2020 4:03pm
This reproduction print looks stellar with the other one I purchased. Put them both in my Downton Abbey inspired bedroom and couldn't be happier. Shipping was at light speed and that made it an even better purchase.
Princess Youssoupoff
1797
Oil Painting
$2665
Canvas Print
$54.52
SKU: LBE-19008
Elisabeth-Louise Vigee Le Brun
Original Size:141 x 104 cm
Fuji Art Museum, Tokyo, Japan