Location: Kroller-Mueller Museum Otterlo Netherlands
Original Size: 54 x 65 cm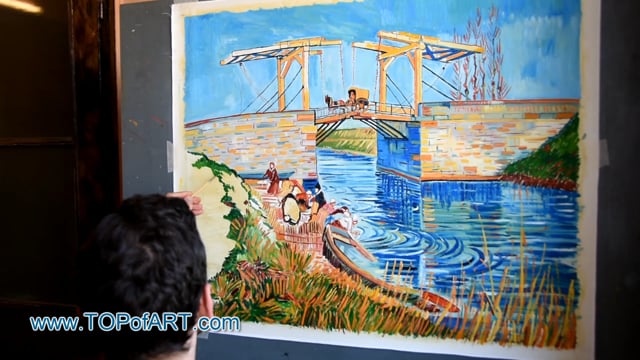 Video of the process of creation of oil painting reproduction in our studio.
You may watch a video showing a painting being made in our TOPofART studio. Hand-painted reproduction: step by step creation of The Langlois Bridge at Arles with Women Washing by Vincent van Gogh
2 Reviews
5.00 Overall rating
---

Reggie
Verified Reviewer
20th June 2019 11:52am
I would like to thank you very much for sending me the video link of the Langlois Bridge. It is a pleasure to watch the painting's process of creation.
I will continue to follow your amazing artwork and your channel on YouTube.
Last but not least: Thank you very much for all the beautiful paintings you have created for me and for all these reliable and informative feedbacks!
Have a wonderful summer!

Art
Verified Reviewer
5th September 2016 11:18pm