Directory of Art Styles and Movements
This directory of fine art reproductions selected by periods, movements, styles and genres can help you to select the painting which is appropriate for you and also make a short journey into the development and history of art.
Last Added Art Reproductions
Oil Paintings Made to Look Old and Cracked
We are able to make your art reproduction look antique, old and cracked like the original in the museum.
Learn More about the Cracking Effect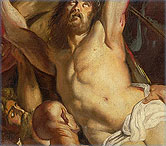 The Most Popular Paintings
Robert Vonnoh Biography

1858-1933

American Impressionist Painter


Robert William Vonnoh (September 17, 1858 - 1933) was an American Impressionist painter known for his portraits and landscapes.
He studied in Paris under Gustave Boulanger and Jules Joseph Lefebvre. He taught at the Cowles Art School in Boston (1884-1885), at the School of the Museum of Fine Arts, Boston (1883-1887), and at the Pennsylvania Academy of the Fine Arts (1891-1896).
Vonnoh became a member of the National Academy of Design in 1906.
His wife Bessie Potter Vonnoh (1872-1955) was a sculptor.