Location: National Gallery of Art Washington USA
Original Size: 196.5 x 133.8 cm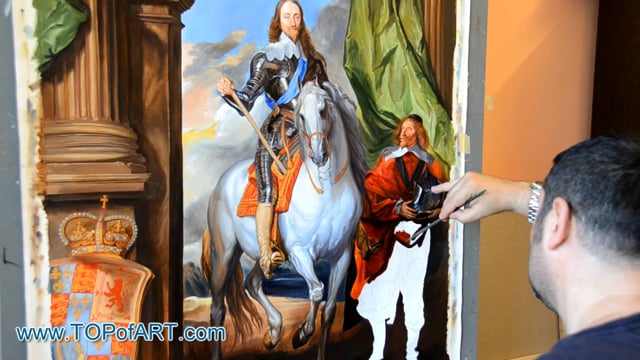 An Illustration of the Quality of Anthony van Dyck Painting Reproduction - A Video Demonstration
View a video that showcases the step-by-step creation of Anthony van Dyck painting in our TOPofART studio. This video provides an in-depth look into the intricate process of creating a hand-painted oil reproduction of a classic masterpiece.
2 Reviews
5.00 Overall rating
---

Neal
Verified Reviewer
20th March 2014 8:06pm
La Marchesa Balbi arrived 19 August of last week and I am so very pleased and delighted with the work your people took on to recreate such a masterpiece. Kudos to your artists; what talented people you are. Her face is just so superb and the fineness of her dress and detail in the lace is so very delicate.
Thanks for taking time to get the colours ... and shadings akin to the original and then, having to blow it up on a 6 X 9 ' canvas was a feat in itself.
I am so very happy with the results. The antiquing of the canvas was impressive as well. The work will be hanging from it's full height to the floor below in my living room. Thanks for making it so and painting it so honestly and perfectly. Best Wishes to you all.

Art
Verified Reviewer
18th March 2014 12:36am