Location: Louvre Museum Paris France
Original Size: 121 x 90 cm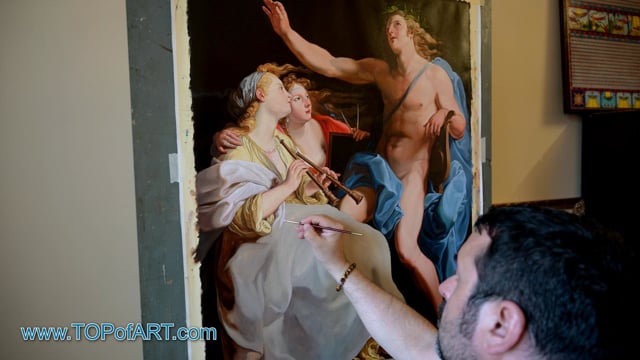 Video of the process of creation of oil painting reproduction in our studio.
You may watch a video showing a painting being made in our TOPofART studio. Hand-painted reproduction: step by step creation of Apollo and Two Muses by Pompeo Batoni
1 Reviews
5.00 Overall rating
---

W.W.
Verified Reviewer
27th November 2021 2:37pm
Batoni's "Apollo and Two Muses" arrived today at 10:30am.
It looks very good.
Hopefully you made a video of your work. This type of painting looks majestic on your YouTube channel.
Thank you!