Location: Musee d'Orsay Paris France
Original Size: 102 x 146 cm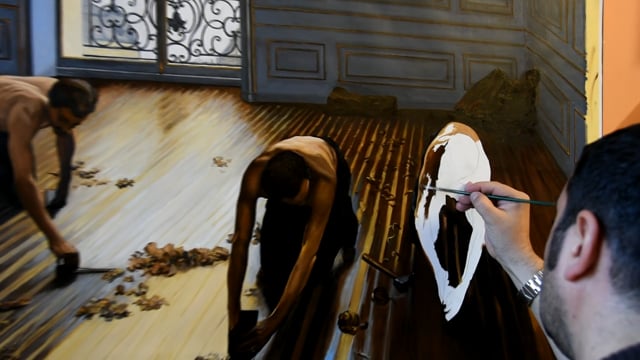 Video of the process of creation of oil painting reproduction in our studio.
You may watch a video showing a painting being made in our TOPofART studio. Hand-painted reproduction: step by step creation of The Floor Scrapers by Caillebotte
3 Reviews
5.00 Overall rating
---

C R
Verified Reviewer
27th May 2019 9:17pm
I have received "The Floor Scrapers". I think you did a very good job. Again, I think you did an exceptional job in recreating the painting as it was originally made. Thank you!

Charles
Verified Reviewer
2nd May 2019 9:37am
Art work was excellent. There are no better reproduction companies I could find online, you get what you pay for. The owner is responsive and bills through Paypal for an extra layer of assurance. He is busy, understandably, but the work is what really matters. Highly recommend.

Art
Verified Reviewer
24th April 2016 10:27pm