Location: Galleria degli Uffizi Florence Italy
Original Size: 95 x 85 cm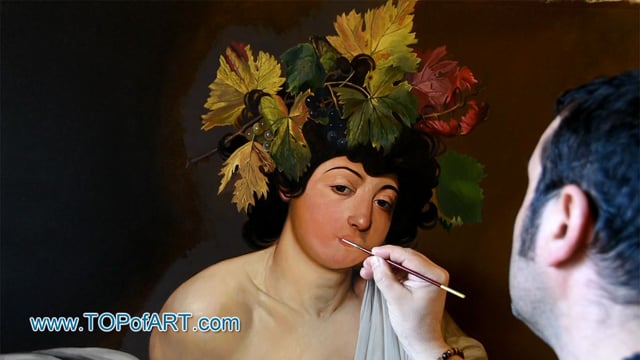 Video of the process of creation of oil painting reproduction in our studio.
You may watch a video showing a painting being made in our TOPofART studio. Hand-painted reproduction: step by step creation of Bacchus by Caravaggio
2 Reviews
5.00 Overall rating
---

Art
Verified Reviewer
17th April 2019 8:01pm

Lynda
Verified Reviewer
21st March 2014 1:24am
Hello,
I received the Caravaggio reproduction of Bacchus and it's beautiful. Many thanks!