Location: National Gallery Dublin Ireland
Original Size: 135.5 x 169.5 cm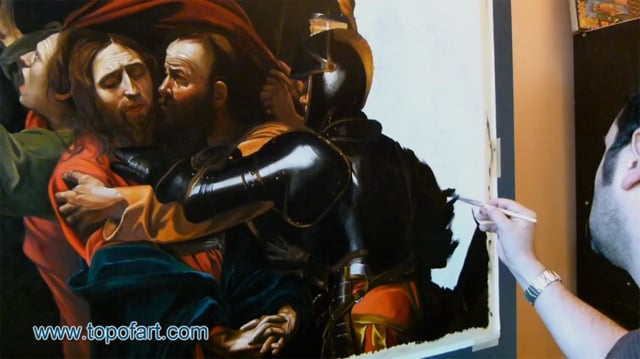 Video of the process of creation of oil painting reproduction in our studio.
You may watch a video showing a painting being made in our TOPofART studio. Hand-painted reproduction: step by step creation of The Betrayal of Christ (Taking of Christ) by Caravaggio
2 Reviews
5.00 Overall rating
---

Joseph Harvey
Verified Reviewer
6th August 2020 7:58pm
The piece is exquisite. The chiaroscuro contrast a Caravaggio piece needs Is beautifully recreated.

Art
Verified Reviewer
18th March 2014 12:23am