Location: Courtauld Institute of Art London United Kingdom
Original Size: 61.5 x 46 cm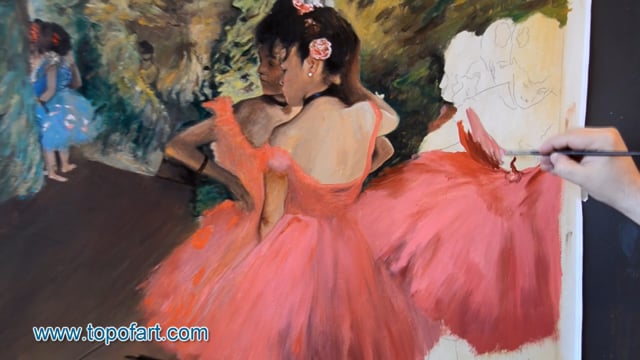 An Illustration of the Quality of Degas Painting Reproduction - A Video Demonstration
View a video that showcases the step-by-step creation of Degas painting in our TOPofART studio. This video provides an in-depth look into the intricate process of creating a hand-painted oil reproduction of a classic masterpiece.
1 Reviews
5.00 Overall rating
---

Jea
Verified Reviewer
4th July 2019 10:21am
We are very pleased. The final result is top quality art. The canvas used is also fine. Note that delivery will take some time as it comes overseas to USA, but it is well worth the wait. We also love that any size art can be ordered (in proportion) which allows you to get the perfect size for your wall space.