Location: National Gallery of Art Washington USA
Original Size: 81.1 x 64.8 cm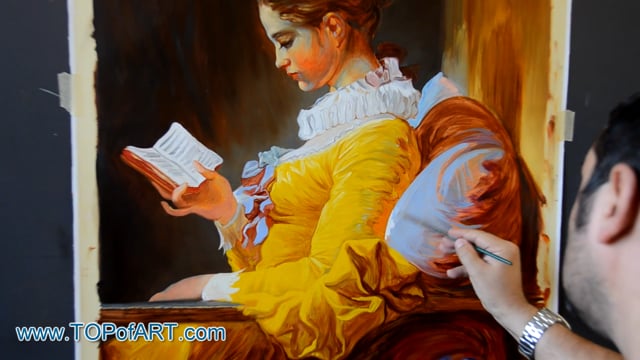 Video of the process of creation of oil painting reproduction in our studio.
You may watch a video showing a painting being made in our TOPofART studio. Hand-painted reproduction: step by step creation of Young Girl Reading by Fragonard
2 Reviews
5.00 Overall rating
---

Steven E. Arslanian
Verified Reviewer
13th July 2020 10:55am
I first saw this painting in 1970 at National Gallery of Art in DC and for some reason got me impressed. Along the years I saw many reproductions and kept in my mind. When I had the chance to contact Michael and ask for its reproduction, I didn't know what expect. Gladly I received an excellent copy that I will cherish forever. Thank you Michael!!!!

Art
Verified Reviewer
18th October 2015 11:28pm