The Dreyfus Madonna (Madonna with a Pomegranate), c.1475/80 Leonardo da Vinci (1452-1519)
Location: National Gallery of Art Washington USA
Original Size: 16.5 x 13.4 cm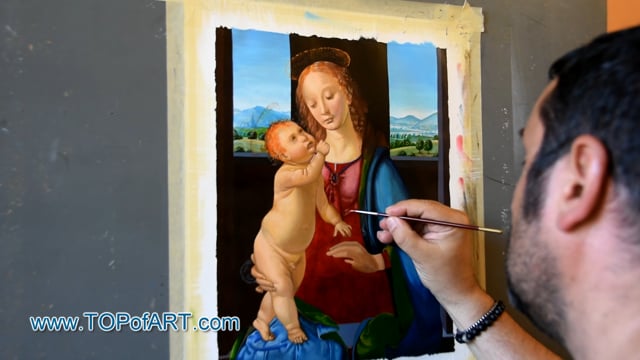 Video of the process of creation of oil painting reproduction in our studio.
You may watch a video showing a painting being made in our TOPofART studio. Hand-painted reproduction: step by step creation of The Dreyfus Madonna (Madonna with a Pomegranate) by Leonardo da Vinci
1 Reviews
5.00 Overall rating
---

Dennis
Verified Reviewer
4th July 2019 10:27am
Received my painting of Leonardo's Dreyfus Madonna and it is a beautiful work of art.