Location: State Russian Museum St. Petersburg Russia
Original Size: 87 x 108 cm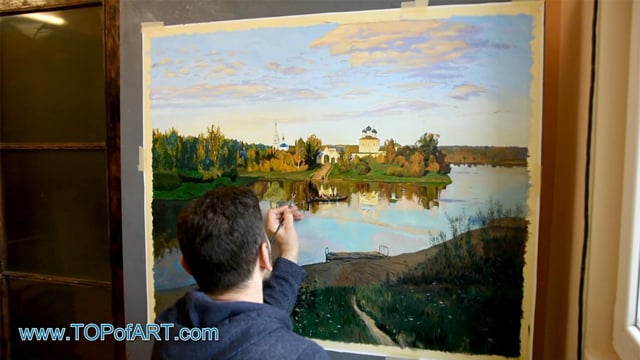 Video of the process of creation of oil painting reproduction in our studio.
You may watch a video showing a painting being made in our TOPofART studio. Hand-painted reproduction: step by step creation of The Evening Bell Tolls by Isaac Levitan
2 Reviews
5.00 Overall rating
---

Art
Verified Reviewer
26th September 2019 9:01pm

Sergej London
Verified Reviewer
1st August 2019 11:28am
Great painting, well worth the wait. Thank you Michael!