Location: Courtauld Institute of Art London United Kingdom
Original Size: 96 x 130 cm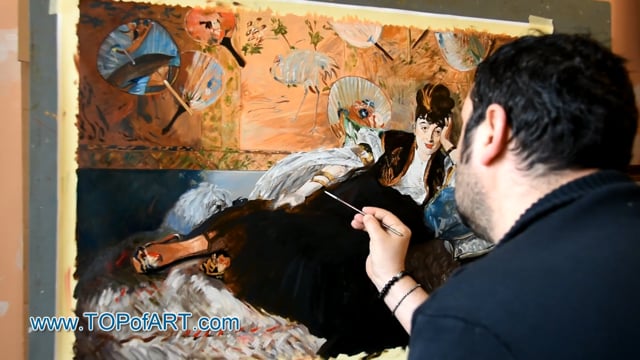 An Illustration of the Quality of Manet Painting Reproduction - A Video Demonstration
View a video that showcases the step-by-step creation of Manet painting in our TOPofART studio. This video provides an in-depth look into the intricate process of creating a hand-painted oil reproduction of a classic masterpiece.
1 Reviews
5.00 Overall rating
---

J Lipsey
Verified Reviewer
10th February 2021 11:17pm
Manet's "A Bar at the Folies-Bergere" just arrived. We just love it! Mike, you did a fabulous job! This is our fourth painting from TopOfArt. It is beautiful. The colors are brilliant and the detail is remarkable. We are looking forward to getting it framed so we can hang it alongside your other paintings!