Location: Fujikawa Galleries Tokyo Japan
Original Size: 65 x 50 cm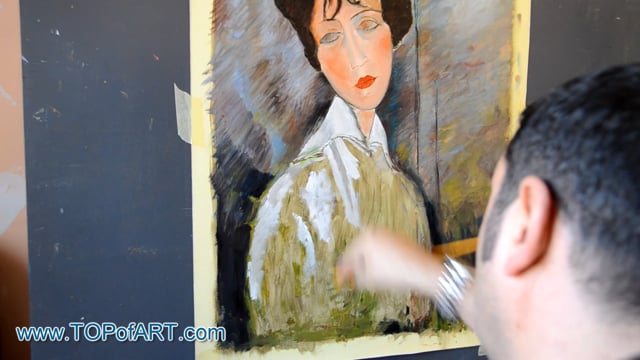 Video of the process of creation of oil painting reproduction in our studio.
You may watch a video showing a painting being made in our TOPofART studio. Hand-painted reproduction: step by step creation of Portrait of a Woman in a Black Tie by Modigliani
2 Reviews
5.00 Overall rating
---

Jad
Verified Reviewer
4th July 2019 9:22pm
We have picked up the painting and we are wery pleased!!!!!
Today we will take it to the local frame shop and look at frames.
We will place new order soon. We like to order the picture i sent on email but will send you email again on this soon.
We have friends who have ordered from you as well now after we have recomended your services.
Keep up the good work!!
We will look at your website and see if there are more paintings we like.

Art
Verified Reviewer
20th January 2016 9:53am