Japanese Bridge at Giverny (Water Lily Pond), 1900 Claude Monet (1840-1926)
Location: Art Institute of Chicago Illinois USA
Original Size: 89.8 x 101 cm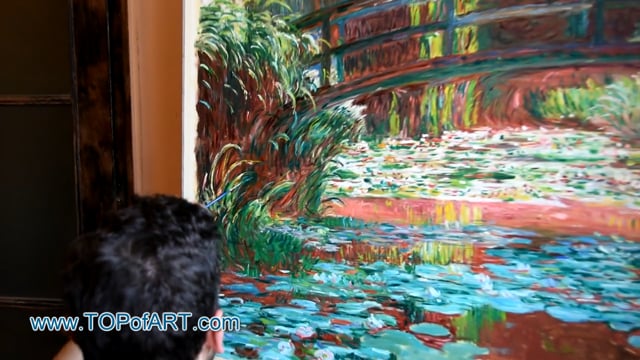 Video of the process of creation of oil painting reproduction in our studio.
You may watch a video showing a painting being made in our TOPofART studio. Hand-painted reproduction: step by step creation of Japanese Bridge at Giverny (Water Lily Pond) by Claude Monet
2 Reviews
5.00 Overall rating
---

Art
Verified Reviewer
5th October 2016 9:30pm

Robert
Verified Reviewer
15th October 2014 10:59am
I received the painting in very good condition.
The painting is done excellent.
I will use definitely TOPofART for future painting assignments.