The Holy Family with Elizabeth & John the Baptist, c.1614/15 Peter Paul Rubens (1577-1640)
Location: The Wallace Collection London United Kingdom
Original Size: 136 x 100 cm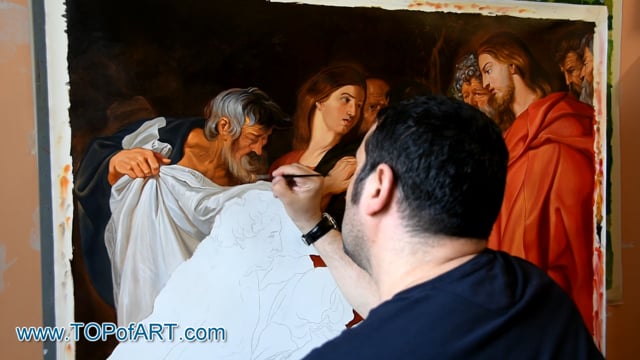 An Illustration of the Quality of Rubens Painting Reproduction - A Video Demonstration
View a video that showcases the step-by-step creation of Rubens painting in our TOPofART studio. This video provides an in-depth look into the intricate process of creating a hand-painted oil reproduction of a classic masterpiece.
1 Reviews
5.00 Overall rating
---

Gygy
Verified Reviewer
22nd March 2014 9:58am
"The Holy Family" was painted for the Oratory of the Archduke Albert in the ducal palace in Brussels, which was burnt down in 1731.