Location: The Royal Collection London United Kingdom
Original Size: 73.3 x 64.5 cm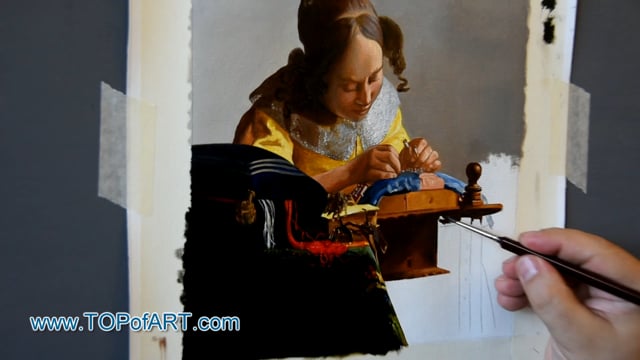 An Illustration of the Quality of Vermeer Painting Reproduction - A Video Demonstration
View a video that showcases the step-by-step creation of Vermeer painting in our TOPofART studio. This video provides an in-depth look into the intricate process of creating a hand-painted oil reproduction of a classic masterpiece.
1 Reviews
5.00 Overall rating
---

Roger Bryan
Verified Reviewer
11th October 2014 2:20pm
TOPofART has done several reproductions for me -- all have been of exceptional quality (for example, check out:
Moorish Chief
. Vermeer's 'The Music Lesson' is another example of TopOfArt's high quality.