Location: Neue Pinakothek Munich Germany
Original Size: 92 x 73 cm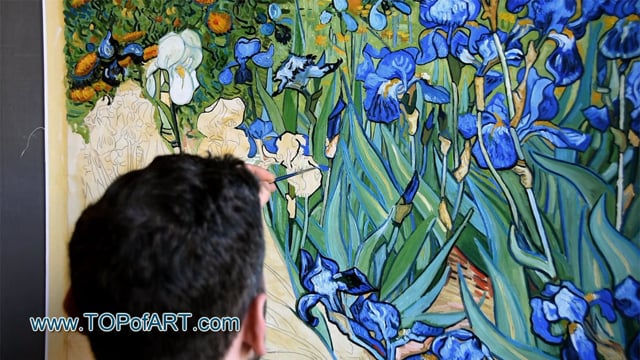 An Illustration of the Quality of Vincent van Gogh Painting Reproduction - A Video Demonstration
View a video that showcases the step-by-step creation of Vincent van Gogh painting in our TOPofART studio. This video provides an in-depth look into the intricate process of creating a hand-painted oil reproduction of a classic masterpiece.
1 Reviews
5.00 Overall rating
---

Christel
Verified Reviewer
8th November 2019 12:56pm
On Saturday
'The Bridge of Langlois with Women Washing'
and 'The Twelve Sunflowers' arrived. I would like to thank you very much for both paintings. The 'Twelve Sunflowers' painting is a gift for my mother. Yesterday, she received the painting and she was so happy with it. As well as I was.