Location: Tate Gallery London United Kingdom
Original Size: 153 x 200 cm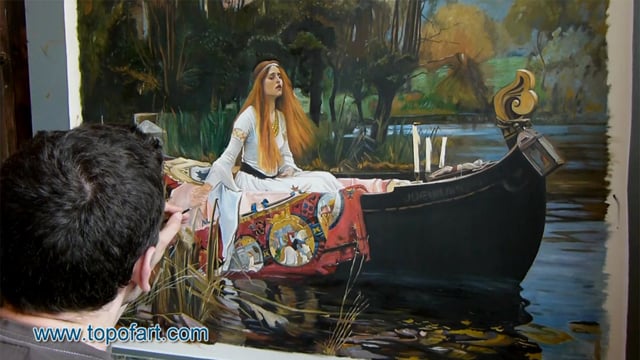 Video of the process of creation of oil painting reproduction in our studio.
You may watch a video showing a painting being made in our TOPofART studio. Hand-painted reproduction: step by step creation of The Lady of Shalott by Waterhouse
2 Reviews
5.00 Overall rating
---

Joe L.
Verified Reviewer
3rd June 2020 11:03am
TOPofART reproductions are really incredible. We've had three reproductions painted for us -- Woman With Fans (Manet), The Lady of Shalott (Waterhouse), and Fleur de Lis (Reid). To our eyes, they are all virtually indistinguishable from the originals. Michael Orlov's artistic talent is amazing. We are extremely satisfied with the paintings from TOPofART.

Art
Verified Reviewer
18th March 2014 10:17am