Location: Prado Museum Madrid Spain
Original Size: 344 x 249 cm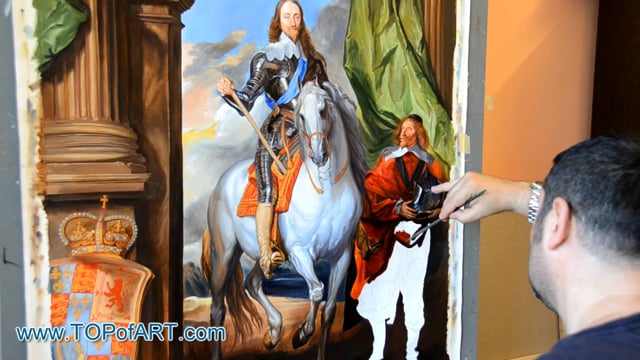 An Illustration of the Quality of Anthony van Dyck Painting Reproduction - A Video Demonstration
View a video that showcases the step-by-step creation of Anthony van Dyck painting in our TOPofART studio. This video provides an in-depth look into the intricate process of creating a hand-painted oil reproduction of a classic masterpiece.
1 Reviews
5.00 Overall rating
---

Gygy
Verified Reviewer
14th June 2016 8:46pm
Sir Anthony Van Dyck - Christ Taken Prisoner on the Mount of Olives

Commissioned in 1620, this work is of Rubensian inspiration and shows the prodigious ability and extraordinary talent of the 20-year-old artist. Such mimicry did not, however, encourage the development of van Dyck's original genius, which expanded only with his visit to Italy and the consequent definition of his views and his style. In constructing the scene of the arrest, the artist (as revealed in preparatory drawings) proceeded in a crescendo of impetuosity that led to the image of the savage surprise by night and the rushing of the howling unbridled group upon the calm, serene figures of Christ and His disciples.